Immigration Lawyers in Spain
We will help you start a new life in Spain. Our team will do all the endless paperwork, this includes finding the right visa / permit for you. Are you ready to enjoy the Spanish lifestyle?
Moving to Spain should be easy... but it's not
If you are having trouble dealing with the enormous amount of bureaucratic and legal paperwork, at Euroburo you will find a team of experienced international lawyers and advisors that will help you in this new journey of your life. For a foreigner, getting it's NIE or Residency Card might be confusing, stressful and difficult, with our help it won't.
Imagine yourself sitting in these hammocks while we take care of all the chaotic legal and bureaucratic procedures…
Sounds good, doesn't it?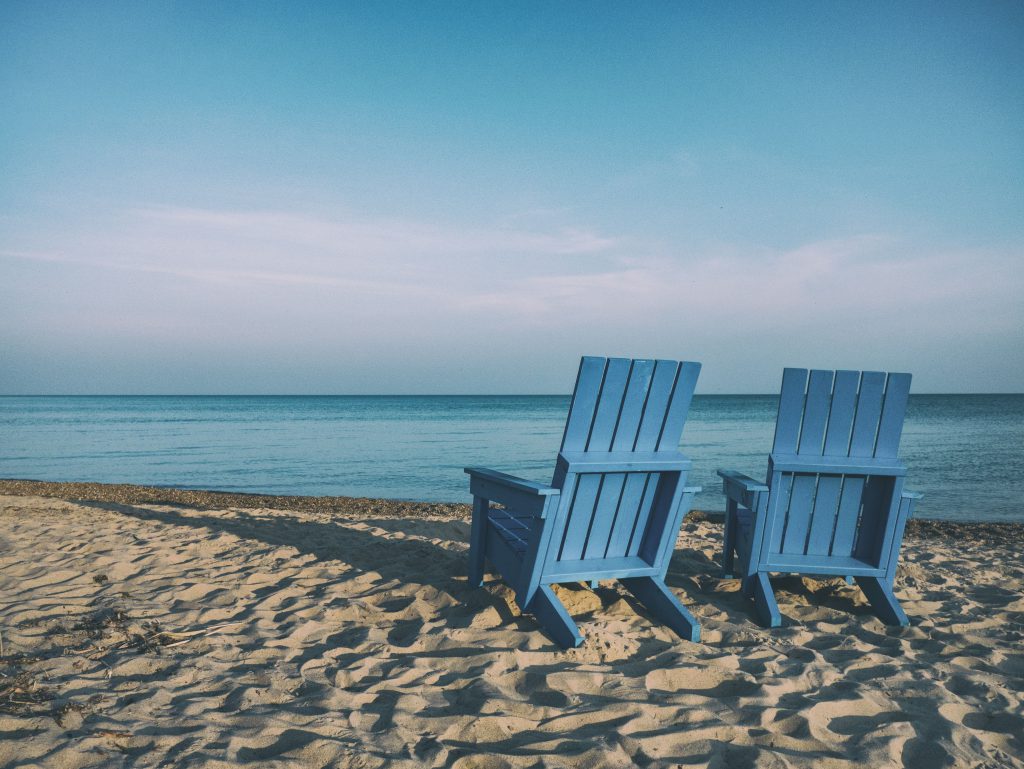 Our immigration services cover all the stages necessary to start living legally in Spain. We will start with an initial consultation with one of our immigration lawyers or advisors. We will then go on to prepare all the documentation and once we have it, we present the dossier and follow up on it. We will accompany you through all the administrative procedures, bearing in mind the importance of obtaining the permit as quickly as possible. Let our immigration lawyers in Spain help you obtain your residence permit!
A NIE is an identification number for foreigners in Spain. It's a personal, unique and exclusive number. You will need it to open bank accounts, to file taxes, for setting up a business and for almost any other official task. 
The Golden Visa scheme allows Non – EU nationals to attain qualified residency permits in return for investing in Spain. This visa grants you the right to live in Spain or travel all along Europe. One of the most usual ways of obtaining it is investing more than 500.000 € in a property in Spain. 
The Entrepreneur or Start-up Visa is a work permit intended for entrepreneurs. It usually refers to an entrepreneurial activity, intended to be of an innovative nature that should attain Spain needs and interests.
HIGHLY QUALIFIED PROFESSINAL RESIDENCE PERMIT
If you are interested in working for a company in Spain as a Highly Qualified Professional (HQP), have a graduate or postgraduate degree from  a prestigious university and have a job offer, you will probably find interesting to apply for a residency permit as a Highly Qualified Professional. This scheme was created to attract the best talent from around the world.
With the "Wealth Visa", also known as Non-Lucrative Visa,  you can live in Spain demonstrating that you have sufficient financial means to support yourself and your family, without dedicating yourself to any type of work or professional activity. This law is aimed at all foreigners who wish to stay in Spain for more than 90 days per semester.
Any foreigner who wants to carry out research, do an internship (unpaid) or study at an educational center that is officially recognized in Spain, must apply for a Student Visa in Spain.
OBTAINING
SPANISH NATIONALITY
Spanish Citizenship gives you all the rights of a Spanish National and  recognizes you as a citizen of Spain. There are many ways in which you can obtain it. Anyone who has resided in Spain for at least 10 years can apply for it.  But in some cases, you can benefitiate of some shortcuts, let's see some examples: if you are married to a Spanish citizen you can obtain it in 1 year, besides, if you are a citizen of Ibero-American countries, Portugal or Philippines, you can apply for Spanish Nationality after been residing in Spain for only 2 years.
Would you like to have almost the same rights as a Spanish citizen? If you answered "yes", you are interested in obtaining the EU Certificate. We advise on immigration to EU citizens who want to live more than 90 days in Spain. This certificate is valid indefinitely, unless the applicant's personal circumstances indicated on the application form change.
RESIDENCE FOR EU CITIZENS AND FAMILY MEMBERS
With the EU Family Permit, the rights of the EU citizen are extended to the members of his family (regardless of their nationality). Euroburo offers immigration advice to obtain the Spanish residence card for EU citizen relatives. This permit is valid for a maximum of 5 years.
Let us guide you in all matters of residency, work and visas!
¿What
sets us apart from the rest

?
Our team will make you feel at home by speaking to you in your own language. We have a multilingual staff that can communicate with you in a total of five languages: English, Russian, French, German and Spanish.
Excellent work methodology
Our consultants and immigration lawyers will organize your work in an  optimal way. Unlike other consultancies, at Euroburo you will never find yourself a bad procedure, incomplete work that you are forced to finish yourself or poor decision making.
We are also Tax Accountants and Insurance Agents
We also offer Tax / Accounting services and sell Insurance policies. Fulfill your tax obligations and feel totally protected with our insurances!
In Euroburo we will process all your procedures with official bodies, saving you time and unnecessary travel. We adapt completely to you.
Nowadays it is difficult to find international lawyers in Spain with so much experience. In our more than 30 years of experience we have seen and learned from everything, near us you will not find such a prepared advising office.